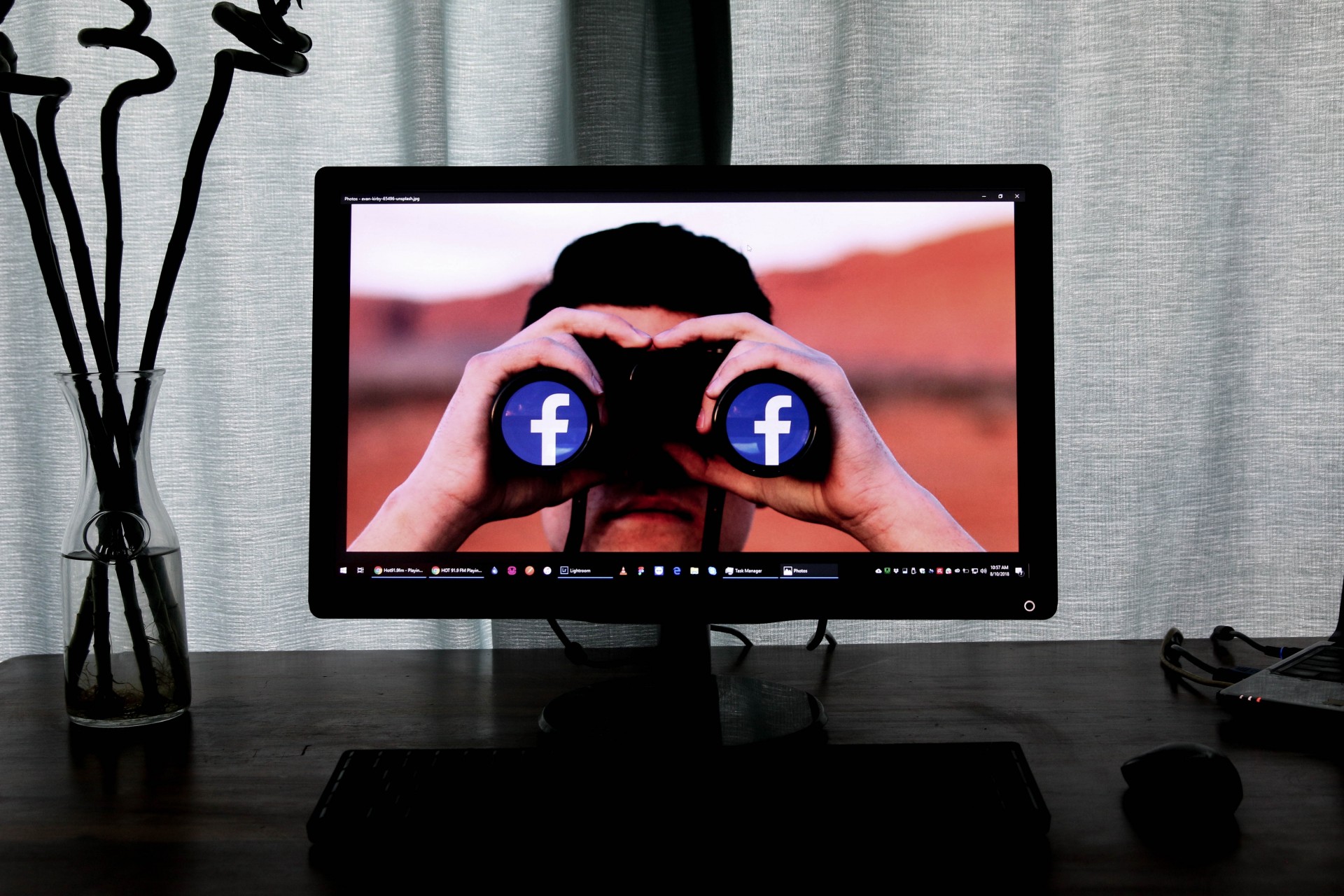 15 Apr

Why can't I see all of my Facebook reviews?

Facebook has come a long way from the simple social site first launched back in 2004. What initially began as a website for college students fifteen years ago is now the largest social media platform in the world with over four billion users. It's not surprising that forward-thinking companies quickly learned that Facebook could be used to promote their brand and connect directly with customers. Facebook soon realized that growth not only could come in the form of personal accounts, but also corporate, launching business pages in 2007.

Today, over 32% of Facebook users interact with brands on a regular basis [Sprout Social]. Once important facet of this interaction comes through the form of reviews. Business owners can choose to include a reviews section on their page, allowing customers to recommend a company that they support. Positive reviews are vital, and in a recent BrightLocal survey, it was discovered that 85% of people trust online reviews as much as their friends' and families' endorsements. Nearly 70% of customers are more likely to use a local business with positive reviews, and 40% of consumers said they would avoid local businesses that have negative reviews.

Assuming a company has reviews enabled on their page*, there should be no stopping customers from easily recommending and leaving comments about their favorite companies.  The overall number of reviews, both positive and negative determines a page's rating. However, unless a review is left publicly, it will not show up on the company's page. This can be a problem for service-based small businesses that rely heavily on reviews and word of mouth when trying to make a name for themselves in the local community.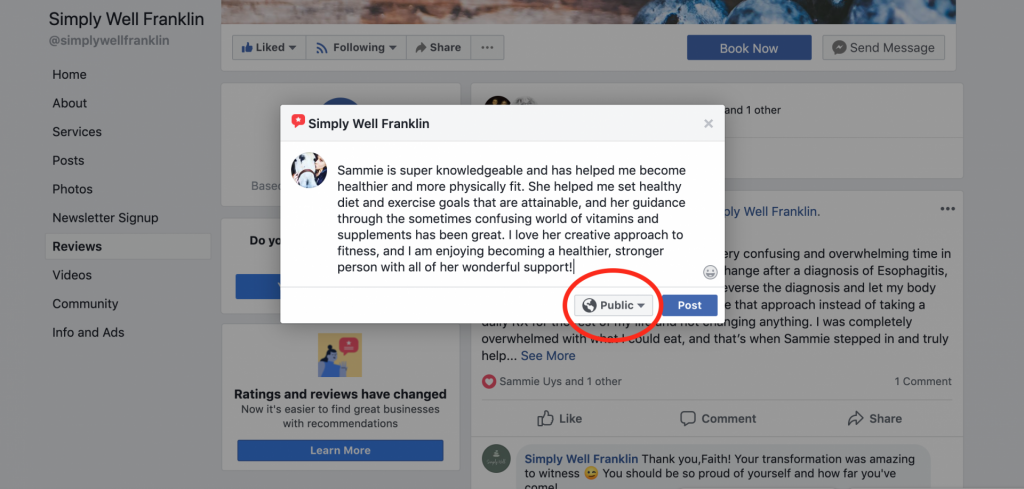 Users should select "public" from the drop down box to ensure their review will be seen by both the business and other potential customers.
So what should a small business do when asking for testimonials on their Facebook page from loyal clients? When asking for a review, be sure to state that the review needs to be public. If not, the review will only be seen by the customer's Facebook friends and any positive review that is made privately will not add to the page's overall rating.
*Enable or disable a business page's reviews in page settings under the "Templates and Tabs" button.